Marketing Wins at South by Southwest
The South by Southwest (SXSW) festival – where the tech, music, and film worlds collide – just celebrated its 30th anniversary this year. It's the perfect place for marketers to network and "beta test" new strategies… foreshadowing how brand and consumer interactions will change. 
This year bigger and bolder seemed to be the theme as brands fought for a share of customers' attention.
Did you hear about the US Network 10-story Ferris wheel to promote season two of their popular show Mr. Robot?
Photo Credit: Michael Franco/Gizmag
How about or the inverted church by AMC to raise awareness for its upcoming series Preacher?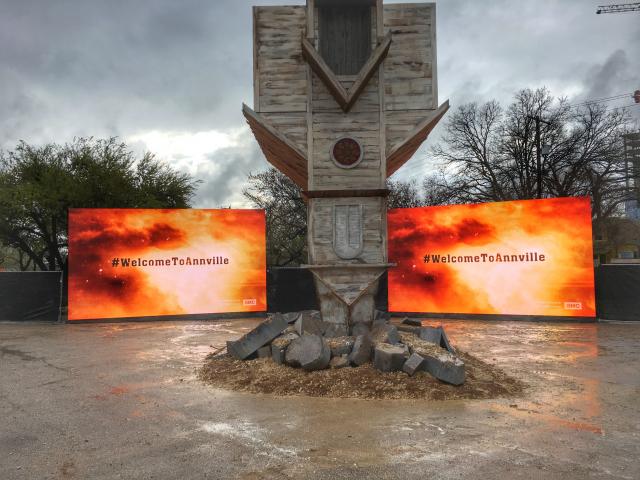 Photo Credit: iDigitalTimes
Just How Well Do These Stunts Work Anyway?
The brands marketed at SXSW face the same challenges as all of us. Still, as their stunts get wilder and wilder, familiar questions remain:
How do you stand out in a world with cutthroat competition and endless distractions?
How do you not just get attention, but turn that attention into a sustainable relationship?
Most of us don't have the time or budget to build a 10-story Ferris wheel just to raise awareness. Plus, it's impossible to predict which stunts will pan out. Even if something gets people's attention, there are no guarantees they'll take the relationship further. Is the Ferris wheel cool? Sure. But will I check out the Mr. Robot show? Probably not… Even with all these hurdles, some brands killed it at SXSW. The way they've adapted their strategies to stand out can offer key insights into how we might want to evolve in the healthcare marketing world.
Connectivity and Sharing – with a Human Touch
Tom Edwards, Chief Digital Officer of a Dallas marketing firm and frequent SXSW attendee, summed up these changes perfectly:
"This year's festival has been more about connectivity, immersive experiences and external, larger issues rather than past years, which were more about new launches."
How did brands respond to this new SXSW environment and deliver a connective, immersive experience? It comes down to three key elements:
Inviting customers to share in the experience
Immersing customers fully
Keeping a human touch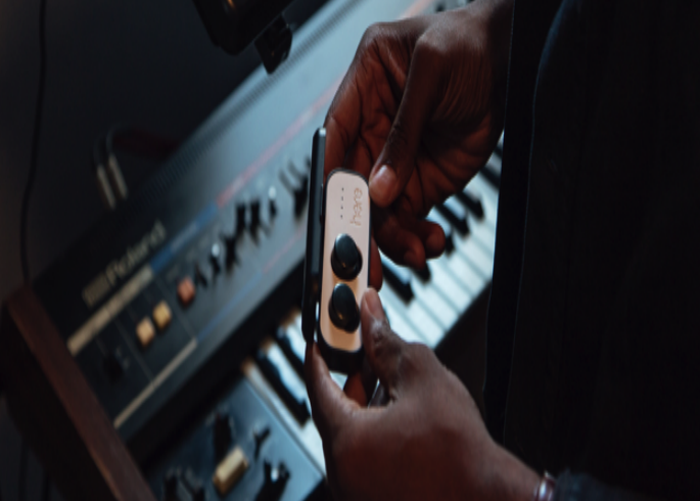 Samsung offered a "portable VR experiences", where festival attendees were invited to share their location using the hashtag, #VRonDemand. When received, a Samsung employee rushed to bring them VR equipment for a free test run. This invited people to participate in the experience (by tweeting), immersed them (VR is immersive by its very nature), and kept the human touch (Samsung employee interaction). Pretty brilliant!
In an effort to get the word out about their new Here earbuds, Doppler sponsored one of hundreds of music shows at SXSW. But that's not all. They immersed the audience in their brand by offering everyone at the concert to try out the Here buds and adjust the live music experience (adding bass, echo effects, etc.) through an app on their phones.
American Greetings did a three-day "takeover" of part of downtown Austin 6th Street for a promotion they called "#Analog." This promo invited people to try DIY printmaking and pop-up cards. They also offered free lessons on lettering techniques from an American Greetings' artist and even showed people how to create analog GIFs. This promo knocked it out of the park because it featured the audience as an essential part of the experience (DIY), pulled their attention away from everything else (making the prints and cards), and offered plenty of human interaction with the free lessons.
Key Insights for Savvy Healthcare Marketers
So what, you say. Marketing a cardiothoracic surgery product is a completely different ball game than marketing earbuds and greeting cards. Or is it? The immersive brand experiences we witnessed at SXSW foreshadow what brand-to-customer interactions will look like very soon – no matter the industry. The customer experience is continually changing as brands compete for our attention through ever-evolving media platforms. It's more important now than ever to connect with people emotionally – before trying to win them over with clinical data or other rational appeals. Because, despite all the changes, one thing remains constant; we are all human, driven by primordial instincts before logic.
The recipe for "human-first marketing?"
Invite your audience to participate in the marketing experience instead of broadcasting a one-way transmission. Immerse them in the human side of healthcare. Use technology to amplify your message, but never sacrifice your human touch. That's the way to captivate your audience's head AND heart!
Offer the Connection Your Customers Crave
In today's fast-paced world, people crave connection. They want someone to share their experiences with – someone who listens.
You aren't just selling medical products or devices. You're selling life-changing solutions.
Embracing a marketing strategy which invites people to share these heartfelt experiences – and doing so in a way that immerses those who interact with them – will separate you from all those around you too deep in statistics data.